Dried and real Flowers are the Nature's most divine creation. Flowers can make you happy by triggering your happy brain chemicals and are also instrumental in stimulating a sense of happiness and joy in your everyday life. When we talk of dried and real flowers it's not only the real flowers blooming in nature that we are talking about. It also accounts for the bunch of those beautiful dried flowers which you might have been gifted by a friend or could have been your purchase. Your love for flowers should always remain intact even when we talk of these Covid Phases. Is that really possible? Can we still have those beautiful bunches in our living rooms giving a warm feeling without having to purchase fresh ones every day? Yes the dried flowers are the solutions and a healthy choice. Come let's get on to an exciting journey to envision what are the reasons which makes the DRY FLOWERS your ultimate choice for any season.
THEY ARE LONG LASTING
Dried Flowers include a huge range of products which go in all your festivals like Christmas, Easter, Valentine's Day, Thanksgiving and even Halloween. They are also considered as a very meaningful gift. Beautiful and cost effective are the two synonyms that well define the Dried Flowers. One of the most important reasons why dried flowers are your first choice is the fact that they are long lasting and unlike the real ones they do not perish in 4 to 5 days. They have the reputation of durability and can form a part of your decorations for a longer time. Please visit https://www.vacinternational.com/natural-dried-exotics.html to view our huge range of dried natural exotics. Few names of the most best selling dried flower are: Palm Spears, Pine Cones, Strobus, Bel Cups, Sun Palm Spear, Canella, Luffa, Badam, bazra, Lily, Lotu, Sponge mushrooms and many more.
DRIED FLOWERS ARE 100 % NATURAL
Dried flowers are the important products of present day floriculture due to the fact that they are 100 percent natural. They are eco-friendly and the consumers become very eco conscious. They choose dry flowers as environmentally friendly alternative to the fresh flowers. People who are pollen allergic are also safe to use dried flowers. The picture beside is the picture of lovely blackebrries.
DRIED FLOWERS ARE ECONOMICAL
Dried flowers are commercially viable and economical. One of the biggest advantage of the dried flowers is this that they can be used several times compared to the fresh flowers. By adding and removing one or two dried flowers and making slight changes in the arrangement, we can have the feel of a whole new arrangement in the same price. Is it not exciting...value for money!!
DRIED FLOWERS ARE NOT SEASONAL
Dried flowers which are used for variety of purposes are not season specific. These dried flowers are dyed which allows the vendor to provide beautiful seasonal flowers as per your choices. When you have a liking for a particular flower which is not available in a season, dry flowers is your perfect choice. Some items are available during seasons but VAC International is one of the biggest stockiest of dried flowers which enables us to provide our customers with their favorite flowers any time of the year.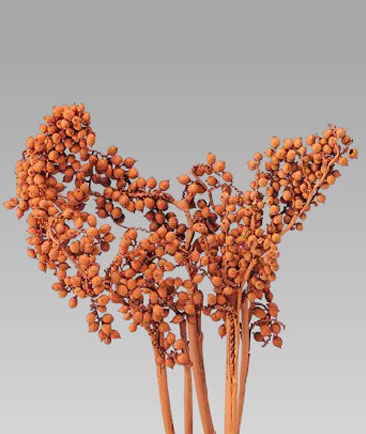 DRIED FLOWERS DOES NOT REQUIRE WATERING
Watering the plant every day is a ritual and at times can become very tiring. Taking care of the flowers on a daily basis is not an easy task. One requires great knowledge about every plant and flower, how watering should be done, what care it needs, what's the maximum sunlight exposure that's required. Amidst all these technical details we end up harming the natural flowers and plants. However when it is about the dried flowers, you can still decor your house with the flowers of your choice without the trauma of a daily-care-schedule.
DRIED FLOWERS ARE PERFECT DECOR FOR EVENTS
Even thought the dried flowers are dead yet they can be an impressive decor to your parties and events because of their classic vintage looks. They are pretty enough for anyone to admire. When we talk of an event, fresh flowers are not so great choice because the purchased flowers need to be arranged the same day else they start withering away. The same flower can be purchased in dried form and since they have passed through dying process, they will look graceful and dazzling all through the process.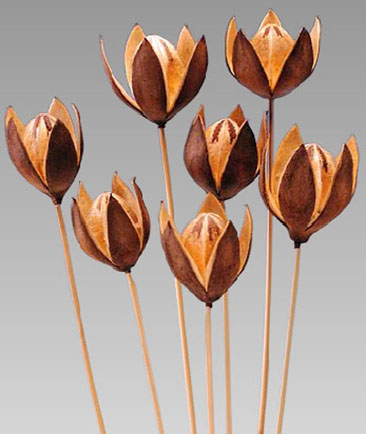 DRIED FLOWERS COME IN ALL SHAPES AND SIZES
What more can one desire than having all range of your heart ranching flowers in shapes and sizes of your choice. Just as the real flowers are available in vivid colors and shapes...you will never loose the fun of being close to Nature when you have these mesmerising variety of dried flowers to choose from.
DRIED FLOWERS CAN BE USED FOR HOBBY
Doing what you love is the cornerstone of enriching your lives with happy moments. Having a hobby which we enjoy adds on to the joy moments in life and gives us something fun to do in our leisure times.

Did you know dried flowers can be used for so many of craft jobs if CREATIVITY Is what you pursue. If candle making, gift wrapping, walm artefacts is what excites you then dried flowers are the perfect t ingredients for you.
EASY SMALL SCALE BUSINESS WITH LITTLE INVESTMENT
For all those who have been using dried flowers to decorate so many things in your house, there is a good news. Yes dried flowers have found a resurgence in 2020. Now you can use these dried flowers to decorate trays, photos frames, decorate the gift hampers and add a special zing to those platters you serve in. Does not that count for small WORK-FROM-HOME-IDEA. Yes in the present times each one if like the idea of decking up everything. Even when we send gifts across we appreciate it being decorate and presentable. Dried flowers in this case is your best choice.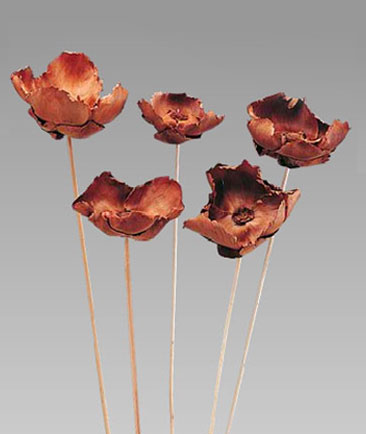 DRIED FLOWERS ARE AROMATIC
Yes these dried flowers are an essential component of aromatherapy. Some dired flowers like POT POURRI can be kept in your washrooms and other spaces to add that special fragrances.
DRIED FLOWERS CREATE MAGICAL BATHS
Dried flowers are an important component which can be induced in your daily baths to create a MAGICAL BATH. The dried flowers can be sprinkled in your bath tub or in your bucket to create that magical essence while you bath. These dried flowers can also be added to lotions, facial steams etc.

Dried flowers as we saw are an amazing INTERIOR DECOR product as well as find its place in every household because of its myriad usages. To wrap up remember each flower has it's own story.